our works
Our Climate Action
Bukidnon, Philippines
Mt. Kalatungan Drone Reforestation
Sixteen thousand seedballs containing 48,000 seeds were dispersed at the deforested patch of Mt. Kalatungan. The seeds were of endemic species in Mindanao and the Philippines.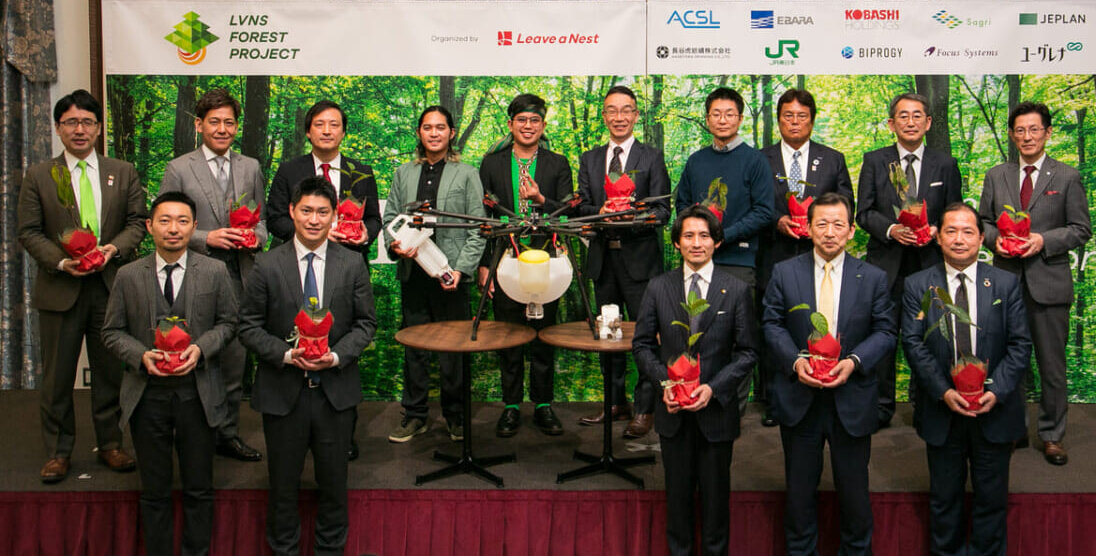 Tokyo, Japan
LVNS Forest Project
Leave a Nest, along with Galansiyang, and 12 representatives from various Japanese companies launched the "LVNS Forest Project"– a project aiming to create a future where humanity and the forest are in coexistence. The launch ceremony was held on March 3rd, 2023, from 12:00-13:00 at the Hyper Interdisciplinary Conference TOKYO 2023.
Dinagat Islands, Philippines
Mined Land Drone Revegetation
In order to replenish the bare earth of the mined area, drone revegetation using annual and perennial or cover crop seeds was executed. This ensures that organic matter and microorganisms can come back to the barren soil.